We are stewards of God's creation. Everything God has given us is not ours; it all belongs to Him.
What is Stewardship? The management of someone else's property is referred to as stewardship.
Stewards of the Land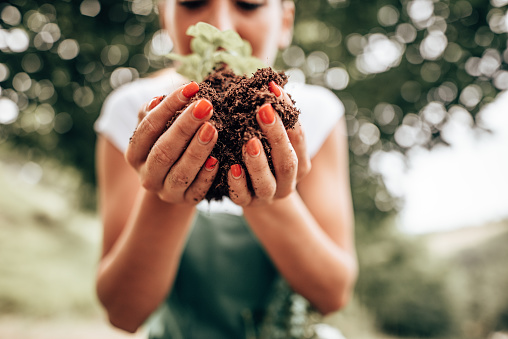 The first mandate humans received was to be stewards of the land.
The story of stewardship begins in Genesis when God created Adam and then placed him in the Garden of Eden to care for the land and animals.
Adam and Eve were given clear instructions to stay away from the tree of the knowledge of good and evil.
Eve was lured by the serpent's lies. Adam and Eve lost their privilege in the garden because they were not obedient.
They wanted to go beyond what was already given to them and lost their right to the Tree of Life.
We are called to practice stewardship of the earth, while remaining obedient to our Heavenly Father.
Stewards of Money
Poor stewardship of money can destroy our lives, marriages, families and prohibit us from being the generous people God calls us to be.
Being a steward is managing the property of others. When we see our finances through this perspective, it changes how we make choices.
We are managing God's money; not our money.
Discontentment with what we have can lead us into the trap of wanting more. Spending money we do not have will accumulate debt.
We do not want to be a slave to debt. (Proverbs 22:7)
Keep your lives free from the love of money and be content with what you have, because God has said, "Never will I leave you; never will I forsake you."

~Hebrews 13:5~
The stages to correctly managing God's money are outlined below.
Tithe; give God what is already His.
Avoid getting into debt.
Create a budget and make wise investments.
Read Simple Money Management Tips to get started on the right path.
If we can't manage the little bit we have, we will not be able to handle more.
"One who is faithful in a very little is also faithful in much, and one who is dishonest in a very little is also dishonest in much."

~Luke 16:10~
Stewards of God's Children
We should have a desire to give generously to others as we grow to be like Jesus. Generosity does not necessarily mean money.
We can give of ourselves. We can love one another and encourage each other.
"Do not withhold good from those to whom it is due when it is in your power to do it."

~Proverbs 3:27~
Every day, we encounter God's children. All of us are created of God, it doesn't matter our titles or social status.
We must remember that God put them in our path for a reason. As we interact with people, we can demonstrate God's love.
Anyone who does not love does not know God, because God is love.

1 John 4:8
This is how we demonstrate good stewardship of God's children that He puts in our path.
Our own children are the most important thing to us. As parents, we are given the task to raise our children in the way they should go.
It doesn't always workout as we "planned" but God's plan is better. We just need to continue to show them love and support. God will do the rest.
Our children are God's property, and all we do is in His service.
In the same way we love and support our own children we are called to love and support God's children.
We are to love each other through the good and bad; showing mercy without judgment.
Stewardship of the Temple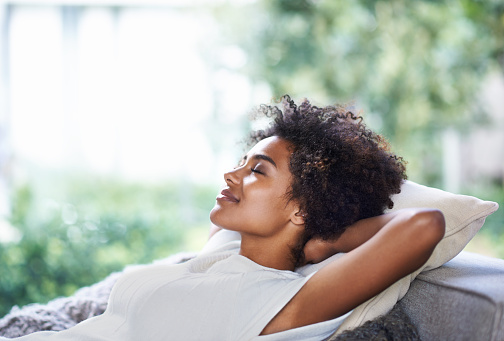 We only have one body, and it is our responsibility to take care of it. We should keep in mind that our bodies are not our own.
"Do you realize that your bodies are the temple of the Holy Spirit, and you are not your own? You were bought with a price, therefore honor God with your bodies,"

~1 Corinthians 6:19~
We are not good stewards of our bodies when we are inactive, overeat, or put harmful substances into our bodies.
If we don't take care of our bodies, we'll get sick and be unable to serve.
We are not the owners of this body; we are the managers.
Here is a checklist of how we can be good stewards of our body.
Keep a balanced diet
Get regular exercise
Get plenty of rest
Finding balance in life is also an important factor in stewardship of the temple. When we live a well balanced life we are not stressed out which can cause sickness and disease.
Stewardship of Spiritual Gifts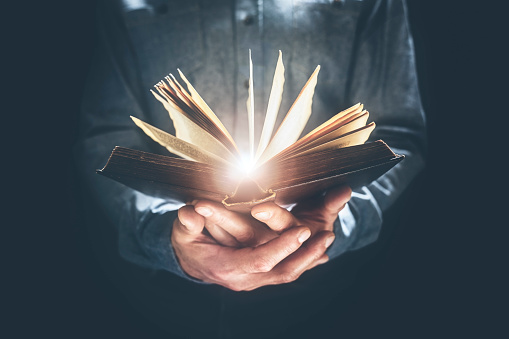 The gifts God has given us are to equip the Body of Christ. Our gifts are made to compliment one another so we can work together for the Kingdom of God.
We have to be responsible stewards of those gifts because we make each other stronger.
Each of you should use whatever gift you have received to serve others, as faithful stewards of God's grace in its various forms. If anyone speaks, they should do so as one who speaks the very words of God. If anyone serves, they should do so with the strength God provides, so that in all things God may be praised through Jesus Christ. To him be the glory and the power for ever and ever. Amen.

~1 Peter 4:10~
The owner is returning! Will He be pleased with how we have managed His property, land, money, children and the gifts He has given us?
Therefore you also must be ready, for the Son of Man is coming at an hour you do not expect.

~Matthew 24:44~
---
---